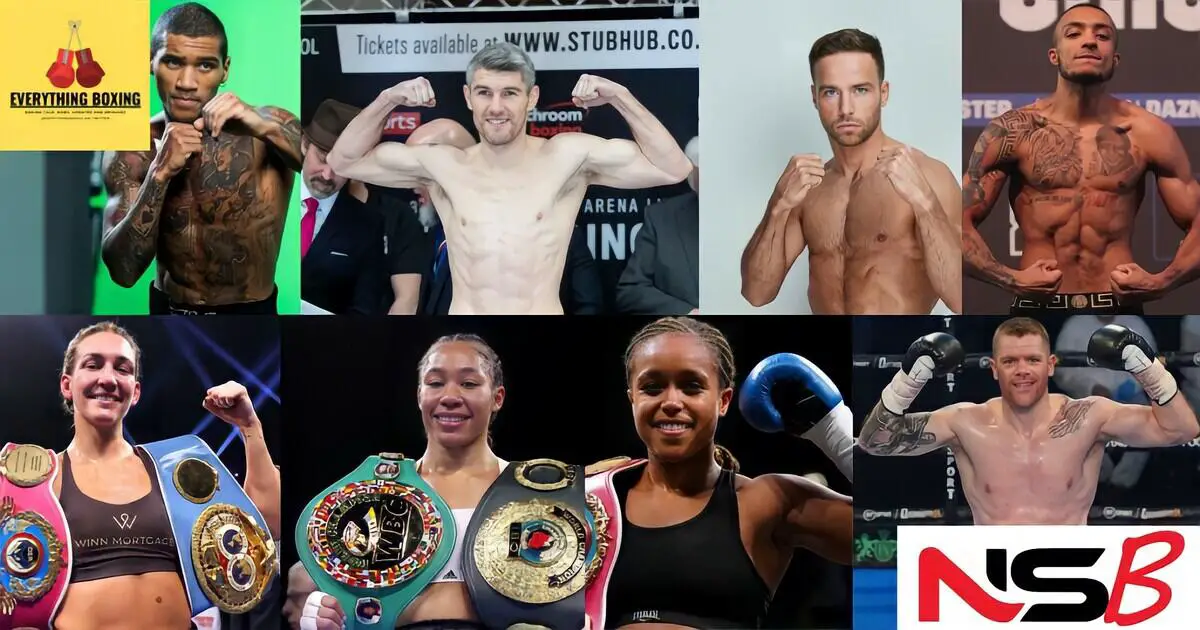 Conor Benn Next Fight
Unbeaten British Welterweight Sensation Conor Benn (21-0) revealed to boxing fans via social media over the weekend that he had 'BIG fights news coming soon'. Many people expected that to be Mikey Garcia until they found out he had retired under the radar.
One rumour going around the last couple of days was that Conor Benn's Next fight would be against Chris Eubank Jr but Promoter Eddie Hearn was dismissive of the idea despite numerous people hearing that was a real possibility. NoSmokeBoxing understands that Conor Benn vs Chris Eubank Jr is still a possibility.
Trainer Angel Fernandez inadvertently let slip yesterday via Boxing Social that Jose Ramirez's next fight could take place in the UK. Earlier this year, there were negotiations for Benn to face Ramirez but hit a standstill after Team Ramirez found Matchroom's offer of $1m unsatisfactory.
There is a possibility that Matchroom has revisited that fight and made an improved offer and with Josh Taylor staying at 140, WBO #1 Liam Paro facing Brock Jarvis and Ramirez being a big, long-framed 140-pounder, Ramirez may take the opportunity to face the largely untested 'Matchroom golden boy' in Conor Benn.
Mayer vs Baumgardner
Per rumours, Mikaela Mayer vs Alycia Baumgardner could take place in the UK and not the US as originally expected. The fight may be chief support on the Shields Marshall September 10 card at The O2. With women's boxing being significantly more popular in the UK than in the US it could make sense in that regard especially after Mayer 'flopping' at the gate in her last fight.
Callum Johnson
Callum Johnson pulled out of his fight with former world title challenger Igor Mikhalkin on Wednesday night due to an injury. This marks the fourth time Callum Johnson has pulled out of a fight in the last 14 months starting with the July 10 show headlined by Lyndon Arthur, then his world title shot with Joe Smith Jr, followed by his March 19 headline spot at Wembley Arena and now again on this show.
There are complaints from boxing fans about Callum Johnson weakening cards on a consistent basis by not fighting and taking up slots that could go to fighters who will actually fight. Maybe this is the last straw for CJ and he will hang up the gloves in the coming months as his body evidently cannot cope with boxing training.
Felix Cash
Mandatory Challenger, Britain's Felix Cash will have to wait for his European Middleweight Title shot after the European Boxing Union unexpectedly ordered a rematch between current champion, France's Anderson Prestot and Italy's Matteo Signani. Felix Cash returns on July 9 on the Pulev Chisora 2 card against an opponent yet to be confirmed.
Zelfa Barrett
PCI Boxing Promotions won the purse bids for Zelfa Barrett vs European title mandatory challenger, Spain's Juan Felix Gomez. Barrett is expected to vacate his title in search of a bigger fight before a 2022 world title shot.
Natasha Jonas/Liam Smith
WBO Super Welterweight Champion, Natasha Jonas could return to the ring on September 3 in Liverpool according to her IFL Interview. Jonas could face Hannah Rankin in a unification fight but recent events might make that unlikely.
BOXXER today announced they had signed Liam Smith,, it is very likely Liam Smith could headline Liverpool on September 3 with Natasha Jonas as co-main. The plan with Liam Smith is to build a big domestic showdown with Chris Eubank Jr at middleweight. Liam Smith's deal with BOXXER is a short-term one, that sees him tied up for about 3 fights.
Also Read: Callum Simpson: The Best Prospect You've Never Heard Of