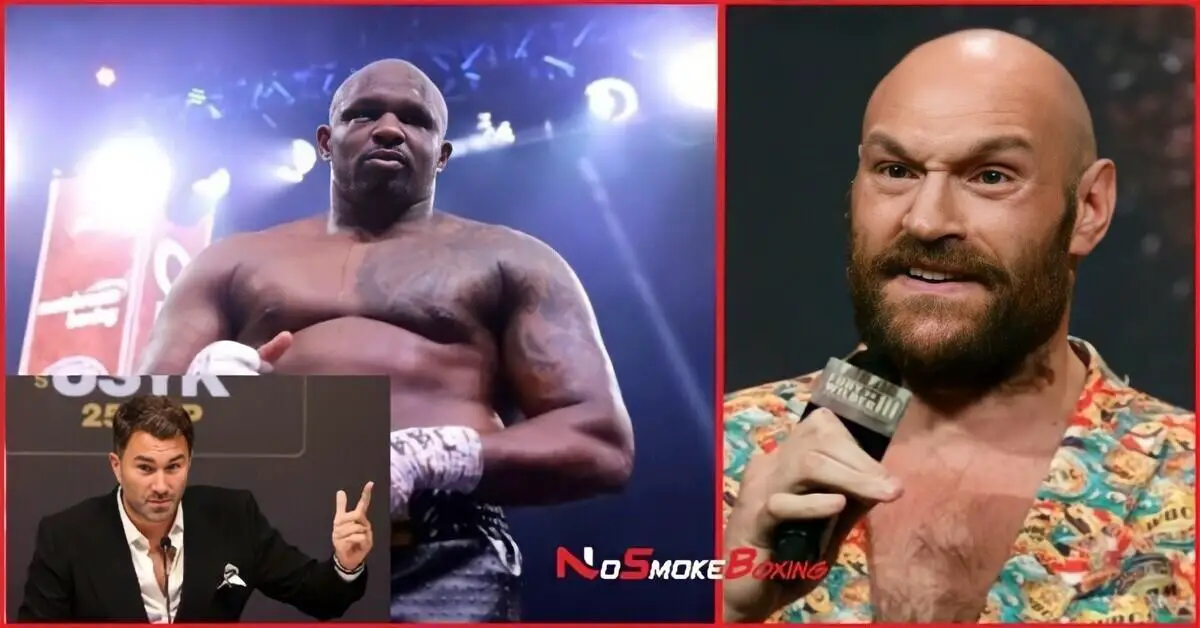 All eyes are on Tyson Fury vs Dillian Whyte, but Dillian was due to fight this weekend against the tough and awkward Otto Wallin at the 02 in London as the headliner to a show also including fights between Chantelle Cameron vs Mary McGee, Alen Babic vs Eric Molina, Johhny Fisher vs Alvero Terrero, Craig Richard vs Marek Matyja, Youssef Khoumari vs Jorge Castaneda as well as fights including Ellie Scotney, Jordan Thompson, and John Hedges.
The fight between Whyte and Wallin fell through just over a week before the scheduled date due to Whyte suffering a shoulder injury during his long camp in Portugal in which he reportedly initially intended to battle through and continue on with the fight, only to receive medical advice from his Doctor to not go ahead.
Since the announcement from the Whyte camp that the fight will no longer take place, Whyte has come under heavy fire from boxing fans and the media as well as team Wallin accusing him of avoiding Wallin and 'faking' his injury, to which Whyte and his team strongly deny. The winner of Dillian Whyte and Otto Wallin was due to take on Tyson next for his WBC, Ring, and Lineal Heavyweight titles.
In a seemingly impromptu press conference today involving just Eddie Hearn and Dillian Whyte, just before the event press conference. Eddie Hearn and Dillian Whyte confirmed that they now plan to fight Tyson next with Hearn saying:
"The fight with Tyson Fury which the WBC have already confirmed that you are the mandatory challenger for Tyson Fury that fight will be ordered and you will be facing him next"

Eddie Hearn
Tyson Fury vs Dillian Whyte
Whyte had previously positioned himself for a shot at the WBC Heavyweight title after defeating Oscar Rivas back in July 2019 and was left waiting for his big break until he was defeated by Alexander Povetkin in the Matchroom HQ garden in August 2020, that fight had a rematch clause should Whyte have lost and Whyte was able to redeem himself by knocking Povetkin out in Gibraltar in March this year positioning himself again for his shot at the Heavyweight title.
Fury has held all of the Heavyweight titles previously albeit not at the same time, however, has only defended a world title once throughout his career which was in his last fight against Deontay Wilder. Tyson has publically mentioned on social media that he would face Whyte in the past however the fight never seemed to materialize.
In the press conference Eddie Hearn continued to mention:
"It has to be said, the biggest fight out there for Tyson Fury is the Dillian Whyte fight"

Eddie hearn
So the question remains, will Tyson defend his title for the second time in what will be his first-ever mandatory defence of a title? The only way this fight won't happen is if Whyte doesn't want to fight Tyson Fury, if Fury vacates his title, or if somehow Anthony Joshua decides he will step aside and allow for the undisputed fight between Oleksandr Usyk and Tyson Fury to take place, which would reportedly take precedence over a mandatory fight.
By NSBDale
Also, read: Is Tyson Fury's Silence About Daniel Kinahan Acceptable?