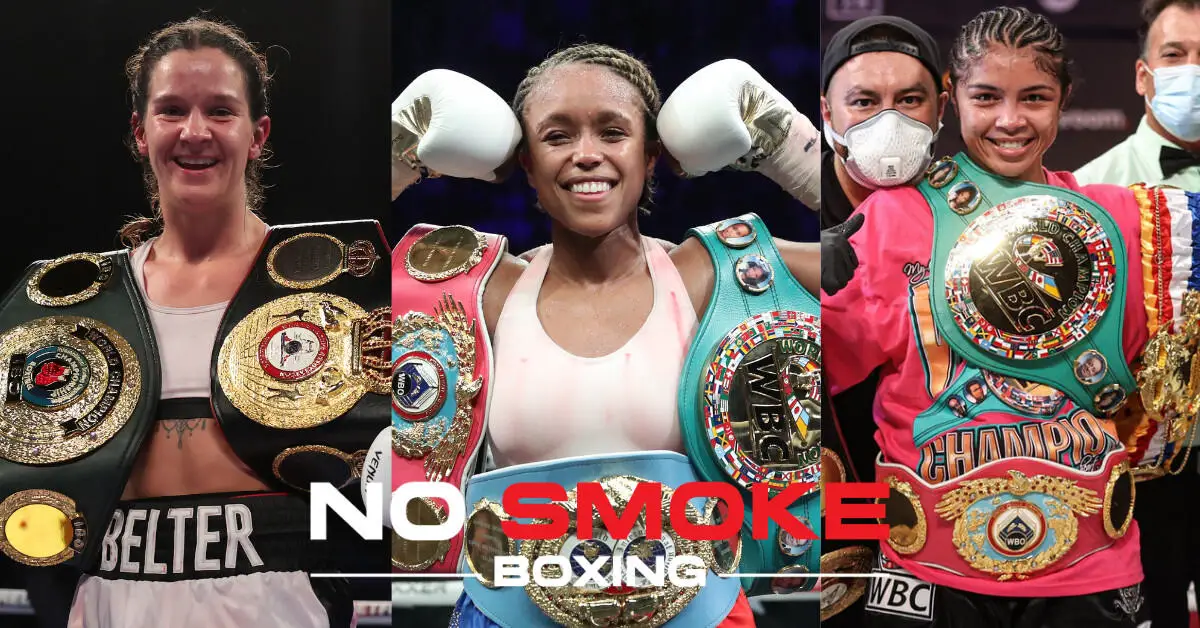 Rick Ramos Believes That The Undisputed Title Fight: Terri Harper vs Natasha Jonas Is The One To Make Next
Rick Ramos, the trainer, manager and partner of undisputed welterweight champion Jessica McCaskill, exclusively spoke to Women's Fight News about his charge McCaskill facing Britain's IBF/WBC/WBO super welterweight champion Natasha Jonas next and explains why he thinks Jonas should fight WBA champion Terri Harper instead in an undisputed title tilt.
Rick Ramos "The Natasha Jonas situation. No one's offered me any amount, No one's even offered me the fight. Is there an official offer sent to me or Matchroom? Definitely not to me. I don't think there was an offer sent to Matchroom"
Rick Ramos Explains Why He Believes Ben Shalom Is To Blame If Jonas vs McCaskill Doesn't Happen
"Joe Gallagher reached out to me a couple times, we talked briefly. To me, it looked kinda bad that Ben Shalom sent Joe Gallagher to me"
Ramos is not happy that Shalom has sent Gallagher to talk to him about Jonas vs McCaskill and explains that he hasn't responded to any of Shalom's messages.
"I don't think that Jessica (McCaskill) vs Natasha (Jonas) is something that the fans even want to see right now. I do think that Terri Harper and Natasha Jonas is the fight to make. I don't think Jessica-Natasha is as exciting as a Terri Harper vs Natasha Jonas (fight)"
"I think Terri Harper – Natasha Jonas has to be made, I think that would be a great fight. I think that's what should happen."
Ramos like most boxing fans in the UK believe that Harper vs Jonas 2, a rematch of a 2020 fight of the year contender for the undisputed 154-pound titles, is the obvious fight to make. It seems there is pretty much complete consensus on this from everyone outside Jonas and Gallagher.
Also Read; George Warren CONFIRMS Daniel Dubois Is The Mandatory Challenger For Oleksandr Usyk's WBA Title
Terri Harper Image Credit: Mark Robinson/Matchroom Boxing
Natasha Jonas Image Credit: Lawrence Lustig/BOXXER
Jessica McCaskill Image Credit: Ed Mullohand/Matchroom Boxing