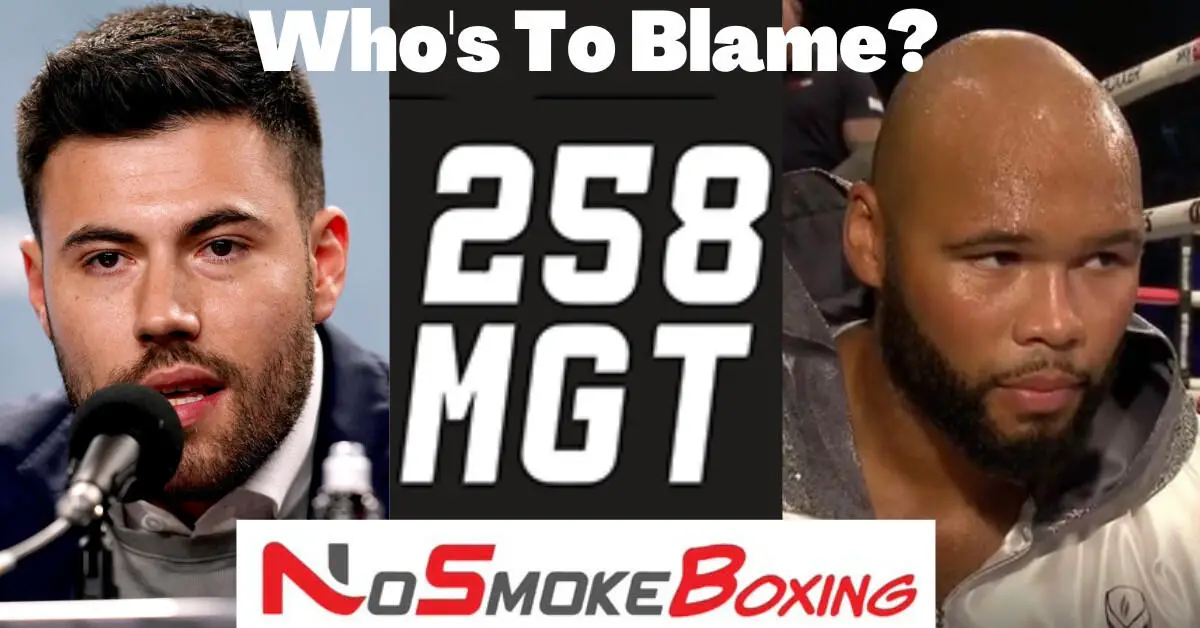 Unbeaten Burton Heavyweight Frazer Clarke scored a first-round KO yesterday night to go 3-0 on the Smith Mwakinyo undercard in what Sky Sports Boxing commentators labelled a "complete mismatch". The 7-0 opponent Pencho Tsvetkov showed no intention of fighting back or offering any resistance whatsoever.
Tsvetkov went down with a body shot within 30 seconds of the first round. Around the 60 seconds mark, Clarke threw a four-punch combination with them all hitting the guard, Tsvetkov took a knee and the ref immediately waved it off much to the disappointment of Clarke, the paying fans in the arena and critics on social media.
Commentators were heavily critical of the fight, which they referred to as a 'terrible match' indicating blame should be put on somebody for Tsvetkov being in the ring with Clarke. This is not the first time that fans have been disappointed with a Frazer Clarke opponent.
On his debut, he faced Jake Darnell who told IFL TV in an interview that he wanted a ticket to watch Amir Khan vs Kell Brook. His manager responded saying he would get him a ticket but he had to fight Clarke. Darnell had no preparation and no professional fights but took the opportunity.
Frazer Clarke also felt someone should be held responsible for the "dangerous" matchmaking. Clarke told Sky Sports "That's not acceptable. People have got to do better".
Ben Shalom Explains Frazer Clarke Mismatch
BOXXER's Ben Shalom claimed to IFL TV that the mismatch was not his fault in his most recent interview. Shalom shifted the blame to Frazer Clarke's management team (258 MGT) for turning down better opponents. "We can only put so many opponents to his management team, if they're going to turn down opponents what can (we do)?"
Shalom was embarrassed at the fight and made it clear that he thinks Clarke should be facing tougher opponents but insisted that 258 MGT, and not himself, is stopping that from happening "What can we do if we're offering opponents that we think he should be taking and they're being turned down?"
It seems BOXXER have little power in making sure the quality of opponents is suitable, especially with late replacements like this one where they are likely to accept whoever they can get so they don't lose a solid name on the card.
Interestingly, Matchroom's Eddie Hearn held his ground and turned down journeywomen-level opponents for Natasha Jonas, who was coming off a tight decision loss for the undisputed titles, on the Smith vs Fowler fight week last year which resulted in Jonas not fighting at all.
Soon after, Jonas joined BOXXER and made her debut against Vaida Masiokaite (2-17-5), the journeywomen she wanted to fight on the Matchroom card. There is little doubt that some fault must go to the promoters for allowing fights like this to take place.
Also Read; Mauricio Lara On Leigh Wood Fight, Targets Josh Warrington Revenge, Labels Warrington "A Dirty Fighter And A Cheat"