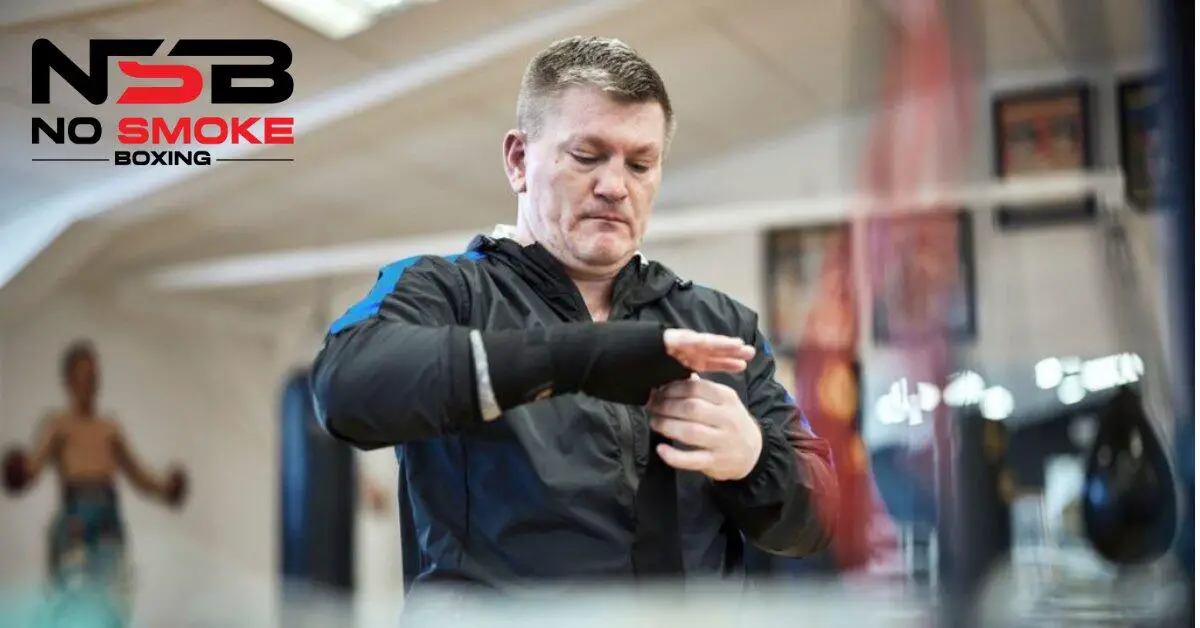 Ricky "The Hitman" Hatton returns to the ring this Saturday in an 8 Round exhibition match with former sparring partner Marco Antonio Barrera.
Live on Sky Sports Saturday night, Mancunian idol, Ricky Hatton returns to the Manchester arena almost 10 years to the day since a loss to Vyacheslav Senchenko called time on his illustrious career in that very venue. After an absence of 3 years, following a devastating 2nd round loss to Manny Pacquiao in Las Vegas in 2009, a brutal body shot sunk everyone's hearts as we saw Hatton drop to the canvas and the curtain come down on a truly wonderful career but this weekend the Blue Moon rises.
At 44 years of age, the former 2 weight world champion at Light Welterweight and Welterweight, Ricky Hatton (45-3, 32 KOs) has spent the last year getting himself into shape to take on the man who was in his corner when he fought Floyd "Money" Mayweather, former 3 weight world champion and Mexican icon Marco Antonio Barrera (75-7, 44 KOs). Hatton has claimed it is not a comeback, it's just a celebration with two mates getting into the ring, putting an ease to any worries about their health and safety in this exhibition bout.
Pound for pound or £ for £! The Struggle To Make Big Fights
Ricky always captured the imagination of the British public as people saw him as someone they could relate to and get behind. Any British boxing fan of a certain age would tell you about the hairs on the back of your neck standing up when his iconic Blue Moon music hit. In a recent interview with Sky Sports, Hatton said "My ringwalks are always very special. The ringwalk was the one thing I miss from boxing". Hatton's weight fluctuated in between camps throughout his glittering career, so much so that he wore a fat suit with "Fattton" scrolled down the side for his tongue in cheek ring walk against Juan Lazcano at his beloved Manchester City's stadium in 2008 in front of 55,000 of his fans.
The Manchester arena holds a special place in "The Hitmans" heart, staging 14 of his 48 fights, and was the place of the greatest night of his career on the 4th of June 2005 when he beat Pound for Pound king Kosta Tszyu (34-2, 25 KOs). The Australian was a heavy favourite going into the fight but, after an onslaught from Hatton, failed to come out for the 12th and final round as Hatton become a world champion for the first time, claiming the IBF and Ring Magazine light Welterweight titles.
These days Ricky is still heavily involved in boxing and has his own gym in Manchester which has seen the likes of Tyson Fury through the doors and now his 21-year-old son Campbell Hatton (9-0, 3 KOs) who is trained by Ricky's brother and former professional boxer Matthew Hatton. Ricky would have been proudly watching on as his son beat Denis Bartos in Abu Dhabi with one of his dad's trademark body punches this past weekend.
Campbell Hatton vs Michael Gomez Jnr, Could It Happen Soon?
Originally scheduled for July 2nd this year, Hatton's final farewell had to be postponed due to an injury to Hughie Fury who was headlining the coinciding BOXXER card against fellow heavyweight Michael Hunter. Hatton will now take to the ring this Saturday night after Natasha Jonas (12-2, 8 KO's) tops the bill, also on Sky Sports, as she looks to win her third world title of the year.
NATASHA JONAS AND DALTON SMITH TOP THE BILL IN BLOCKBUSTER BOXXER: MANCHESTER EVENT ON SATURDAY, 12th NOVEMBER AT THE AO ARENA
By Lee Browne