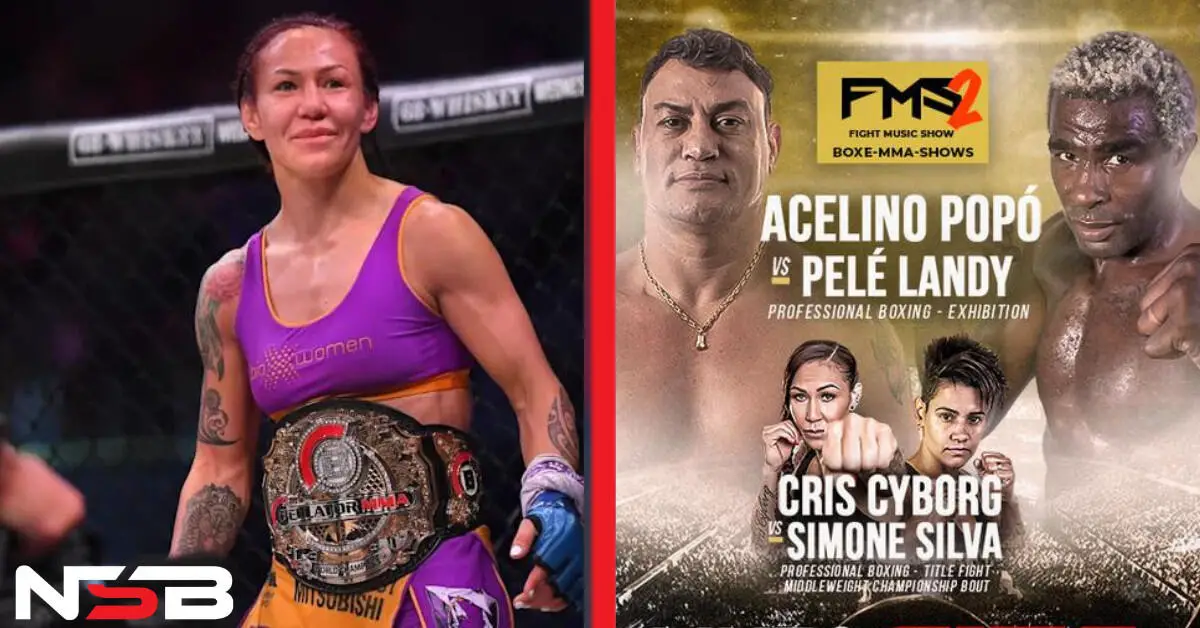 Cris Cyborg vs Simone Silva Headlines Fight Music Show 2
MMA legend, Brazil's Cris Cyborg, who is Bellator's pound-for-pound #1 fighter and current featherweight champion, announced last month that she would be making her professional boxing debut on the 25th of September at the Athletico Paranaense Arena in her home town of Curitiba.
Cyborg will face fellow Brazilian Simone Aparecida da Silva (Simone Silva). Silva, 17-22, has shared the ring with many of the top fighters in women's boxing including Amanda Serrano, Hyun Mi Choi, and Jessica Camara.
Cris Cyborg told NoSmokeBoxing in an exclusive interview that she is fully focused on the task at hand and is not underestimating the challenge at all, "My opponent Simone Silva has almost 40 professional fights and has fought for the World Title 4 different times in her career."
Cyborg explains that she believes Simone "is a tough and durable opponent" and she is "expecting a good challenge for her first professional boxing experience". Cyborg, however, did reveal to NoSmokeBoxing that she would be interested in a massive crossover fight with Katie Taylor in 2023. Taylor returns Oct 29 in London.
Cris Cyborg vs Simone Silva – UK/US TV
The event, which features nine fights and live music performances from Wesley Safadao and Tirullipa, begins at 2 pm local time (18:00 UK/ 13:00 ET/ 10:00 PT) and will be available to purchase globally (outside Brazil) from FITE TV. The Cyborg vs Silva main event ring walks are expected to take place at approximately 9 pm local time (01:00 UK/ 8:00 ET/ 5:00 PT).
Cris Cyborg vs Simone Silva Full Card
Sérgio Bertoluci vs Chico Salgado
Thor Silva vs Paulo Rangel
Patricia Alujas vs Andressa Romero
Edivan Santos vs Alison Vicente
John Allan vs Diego Dias
William Macario vs Luan Santiago
Milton Vieira vs Felipe Arantes
Acelino Freitas vs Jose Landi-Jons
Cris Cyborg vs Simone Silva
Also Read; Jake Paul vs Anderson Silva UK TV Confirmed